Plaza development
|
Send to friend
July 18 2008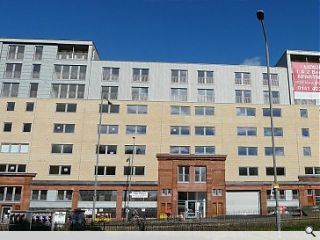 *
Prospect and architecturescotland have been asked to point out that although Robert Potters and Partners provided technical support for the conversion of the former Plaza Ballroom into flats, they were not the design or concept architects as suggested. We are happy to clarify this and apologise for any embarrassment.
Southplace Homes' development of The Plaza is now externally complete. The development brings 77 homes to a site at Victoria Road, a main arterial route into the city. Upper level homes enjoy spectacular views across the city skyline.
Built from the remains of the former Plaza ballroom, the historic building is dragged back from the dead as a zombified Frankenstein monster, according to some.
Back to July 2008