St Enoch squares up to Buchanan Street
|
Send to friend
July 18 2008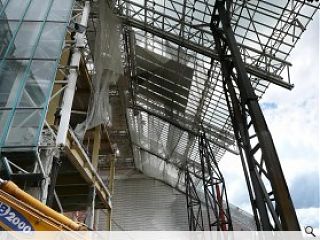 The St Enoch Centre, located prominently at the foot of Glasgow's Buchanan Street, is currently being redeveloped thanks to a significant £100 million investment program from the Mills Corporation and Ivanhoe Cambridge. Designed by Cooper Cromar, the 250,000sq/ft extension will benefit from new entrances enhanced by innovative lighting techniques, lending the centre impressive night presence. Internally the complex will be refurbished to provide updated retail accommodation and expanded leisure facilities.
This extension can only improve upon the present amenity of St Enoch's Square particularly with the replacement of an existing wall of stairs and service yard with associated bar, outdoor café and multimedia screen. It's also heartening to see large scale retail investment continue in the city centre after a spate of out of town development.
The primary entrance at the St Enoch Square, Argyle Street intersection has to rank as something of a disappointment however. A restrained piece fails to provide an adequate marker to an important visual terminus.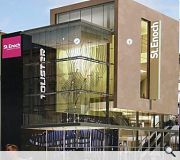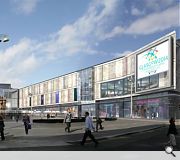 Back to July 2008