The RIAS remain tight-lipped as financial probe gets underway
December 12 2017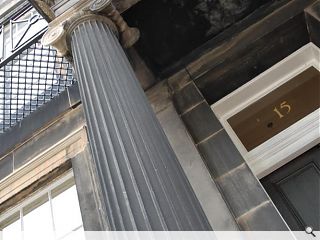 The Royal Incorporation of Architects in Scotland is remaining tight-lipped after an investigation was launched by the Office for the Scottish Charity Regulator over serious allegations levelled against the organisations governance and financial conduct.
The Scottish Government department has responsibility for all charities, for which the RIAS is a member, but hasn't publicly commented on the matter beyond confirming that an inquiry is underway. It is reported that it will be investigating the remuneration package afforded to deposed RIAS secretary Neil Baxter, questions arising from foreign trips taken by staff and usage of its charity credit card.
Similarly the RIAS is also keeping its head down, citing internal bureaucracy, although RIAS director of policy and development Karen Stevenson has suggested that formal proceedings have yet to get underway; telling voluntary and non-profit community Third Sector that: 'We haven't spoken specifically to OSCR'.
In a statement given to Urban Realm the RIAS added: "Unfortunately until we have council approval we are not able to speak further to the press on this matter."
The troubled architects body was hit by the
sudden resignation of treasurer and secretary Neil Baxter
after a decade at the helm, following a members revolt over concerns at an autocratic leadership, questions over financial probity and a lack of impartiality.
Adding to the organisations woes the RIAS has been hit by a spam email alert with fake messages being issued, purportedly from its president Stewart Henderson via an unofficial mail@notice.com account. Recipients are advised not to open any such correspondence.
Back to December 2017