Union Terrace Gardens refinements tabled
November 24 2017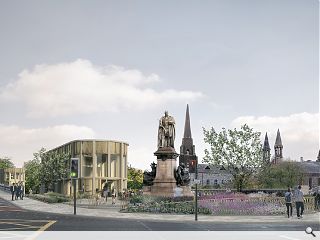 LDA Design have submitted a raft of refinements to their Union Terrace Gardens proposals in light of public feedback relating to their
initial application
.
These include a number of accessibility improvements realized through realignment of a proposed walkway connecting Union Street to the Gardens.
Additional protections are also afforded to key views through the site with Stallan-Brand architects revisiting the massing and design of three proposed pavilions in order to better protect the setting of statues representing Robert Burns and Edward VII.
LDA Design director Kirstin Taylor, commented: "There's so much beauty and charm in the Gardens. These amended plans get us even closer to capturing this and enhancing the existing heritage, enabling us to better balance traditional park enjoyment with new ideas and uses.
"We are working closely with all parties to make sure Union Terrace Gardens is a wonderful asset for Aberdeen for generations to come, a place where people belong."
It is hoped that planning approval can be obtained as early as February.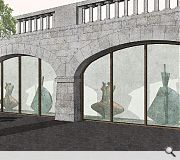 Historic arches will be remodelled to form new gallery space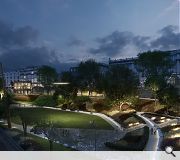 The proposals seek to enhance green space, improve facilities amd accessibility and mark the gardens heritage while also creating a flexible events space
Back to November 2017