Public consultation opens for University of Aberdeen science hub
September 4 2017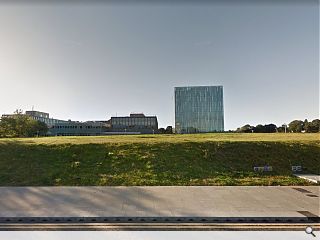 The University of Aberdeen has launched a public consultation over its plans to erect a £35m Science Teaching Hub at the heart of its Old Aberdeen Campus.
Housing teaching laboratories for science students the Reiach & Hall designed facility will marry cutting edge technology with flexible teaching spaces designed to foster deeper collaboration between disciplines.
Professor Sir Ian Diamond, Principal and Vice-Chancellor of the University of Aberdeen said: "Our lecturers are world-leading and with this new facility, they will have cutting-edge resources to enable them to deliver the very highest standard of teaching. Overall it will lead to a first-class learning environment for our students and will help us continue to attract the brightest minds from all over the world to come and study and live in the north-east of Scotland."
A site off St Machar Drive, close to the Sir Duncan Rice Library, has been identified for the build, which it is hoed will complete by 2021 subject to planning permission.
An initial consultation will take place at the
Sir Duncan Rice Library
on 26 September from 14:00 until 20:00.
Back to September 2017