Meadowbank Stadium 'gateway' build emerges
August 10 2017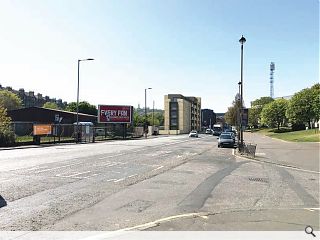 Optimised Environments, acting on behalf of Murascot, have prepared plans for a new residential project for
Edinburgh's London Road
designed to repair fragmented streetscape around Meadowbank Stadium.
Described as an 'exciting new gateway development' the project calls for the creation of 33 flats within a six storey block with smaller windows and recessed galleries addressing London Road with larger openings and po-out blaconies taking advantage of south facing views on Clockmill Lane.
In their design statement Open remarked: "Primary outer walls are buff coloured multi-tonal facing brick, relieved by detailing such as soldier coursing running at floor levels the length of the building and hit and miss brick pattern panels on the front façade adding different textures. This detailing will create subtle variation and richness on the façade whilst providing a strong but simple background from which balconies can protrude and galleries can recede.
"On the north facade addressing London Road, this treatment provides a variety of enclosure and privacy to each gallery flat entrance. Behind and above the brick, walls are dark grey metal cladding; still robust but acting as lighter inner skin."
Meeting London Road with a robust boundary wall the scheme will include tiered communal gardens with amenity lawns to the rear.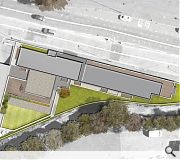 Communal landscaped grounds will be situated to the rear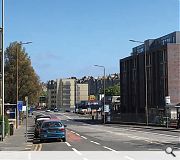 The residential block seeks to establish an urban edge to London Road
Back to August 2017