Quarry firm unveils £50k bat cave on the outskirts of Edinburgh
July 19 2017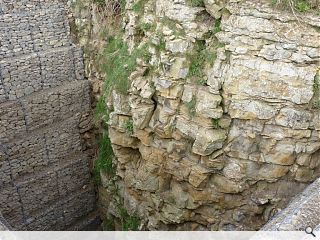 Industrial services firm NWH Group has unveiled a £50k bat cave at Middleton Quarry on the outskirts of Edinburgh as part of a long running project to reclaim the site for nature.
Since 2013 areas of the excavated site have been infilled with waste material from the Borders Railway development while safeguarding a local bat population which had set up home in old underground mine workings. This roosting area is now protected by a gabion basket wall built using existing rock from the quarry, designed in partnership with ecological consultants David Dodds Associates.
Mark Williams, managing director at NWH Group, commented: "We are involved in a diverse range of recycling projects and it's really satisfying to see our team take such an innovative approach, and be instrumental in a conservation initiative that has a really positive impact on our local environment."
Work will now progress to reinstatement of the lower quarry for which planning permission has already been granted to infill with inert waste.
Back to July 2017