Last chance to make your voice heard at UR Comments
July 5 2017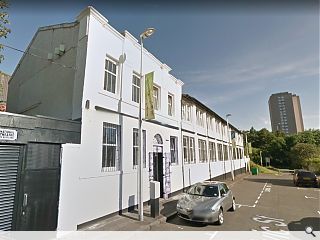 Urban Realm's first foray into live comments is now confirmed to take place within Civic House on Civic Street, Glasgow, as we bring the website to life for one brief night of passion.
Organised in partnership with Architecture Fringe the event will take place on 19 July between 19:30 and 21:30 offering you a chance to offload pet peeves, rub shoulders with the architects behind many of the buildings featured on Urban Realm and inform our coverage.
As we finalise arrangements
free tickets can still be obtained
by registering with Architecture Fringe now and commentators keen to attend but remain anonymous are also welcome to pop along, just get in touch with editor John Glenday via john@urbanrealm.com to ensure a more discreet presence on the night.
Join us for a night of banter, beer and buildings!
Back to July 2017