Scottish government launches tower block safety review
June 26 2017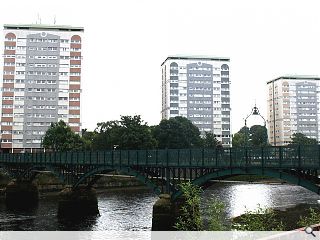 The Scottish Government has launched a tower block safety review in the wake of the Grenfell Tower blaze in London as part of a wider review of building standards in the wake of the tragedy.
While no high-rises north of the border have been identified as using the type of flammable cladding employed in Knightsbridge Holyrood will nevertheless work closely with local authorities to provide an 'additional layer of scrutiny' to ensure that existing blocks are safe.
The inquiry will focus will focus on building safety standards, with particular focus on dense urban areas and high-rise flats, to ensure that fire safety and building standards requirements are met.
Local government and communities committee convener Bob Doris remarked: "There are thousands of families and individuals living in high-rise accommodation across Scotland and they are understandably looking for reassurances at this deeply worrying time.
Surveys have been carried out across the country with South Ayrshire Council appointing a specialist architect tom undertake detailed inspection work on towers under its ownership; including removal of 'mineral core' external cladding panels affixed to three thirteen storey blocks at Riverside Place, Ayr.
Thus far 34 council-owned tower blocks in England have been identified as making use of cladding which has failed fire safety tests.
Back to June 2017