Watkin Jones secures funding for 199-bed Aberdeen student build
June 13 2017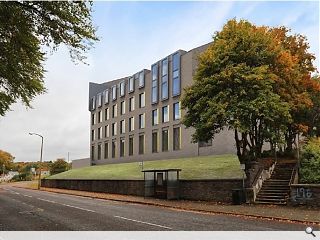 Student accommodation provider Watkin Jones is to press ahead with a
199-bed build in Aberdeen
after securing the financial backing of institutional investor Europa Generation.
The deal saw Watkin Jones forward sell six UK developments for £153m, all payable during construction, providing it with the confidence to plough ahead.
Located at the junction of Garthdee and Auchinyell Road on the site of the former Caledon House the accommodation will serve students of Robert Gordon University in accommodation designed to respect its residential context with the upper two floors employing projecting dormer windows to take best advantage of high level views.
In their concept statement ICA wrote: "The building will be set on a levelled platformed site to reinforce ease of access for pedestrians and vehicles from street level off Auchinyell Road and bed the building on the site to an appropriate level to the neighboring residential buildings.
"A cut and fill strategy will limit spoil from excavation and contribute to a newly formed landscaped embankment on the Garthdee Road edge."
With planning permission already in place construction could complete by September 2018.
Back to June 2017