Black Isle church restoration given Royal unveil
April 26 2017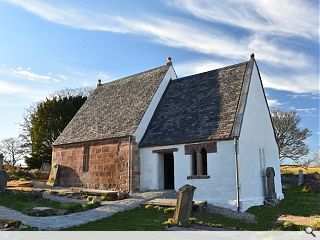 A ruined Black Isle Church is looking as good as new following a £750k restoration at the hands of project architect McGregor Bowes.
Kirkmichael at Balblair
traces its history back to the 1400's as a place of worship in the Middle Ages but in more recent years was left in a state of near total collapse following a period of abandonment.
This sparked an energetic campaign to rescue the local landmark, which has been brought back into use as a collection of carved stones; including a set of 'as new' medieval stones created by carver Richard Groom.
To celebrate the completion of external works HRH the Duke of Gloucester attended a royal opening of the attraction with a public open day set to follow once interior works are complete.
Back to April 2017