RGU student wins public vote for Aberdeenshire function suite
March 13 2017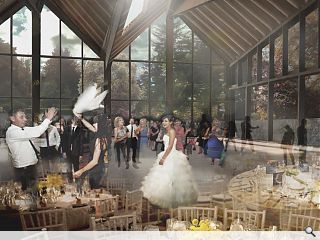 A Robert Gordon University architecture student has emerged victorious in a public competition to design a wedding and corporate venue at Elsick House, Aberdeeenshire.
Year two architecture student Magdalena Wloczka, currently participating in an Erasmus exchange in Amsterdam, have produced plans for a 200-capacity ballroom within an existing walled garden, complementing ongoing expansion on surrounding agricultural land to make way for
Chapelton new town
.
The Duchess of Fife is in the early stages of the ballroom plans and hope to incorporate elements of Wloczka's design into this evolving plan.
In a statement the Duchess said: "hey have brought forward many brilliant elements that we will incorporate into our new garden ballroom that we are creating at Elsick."
Close to 700 votes were cast during a public exhibition of competing plans for the ballroom in the Bon Accord Centre last week.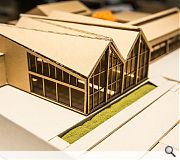 Elsick House is the centrepiece of the Aberdeenshire estate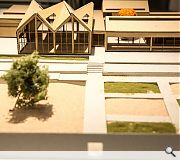 The winning scheme will inform future development of Elsick House
Back to March 2017