Dailly Primary School opens its doors to pupils
March 2 2017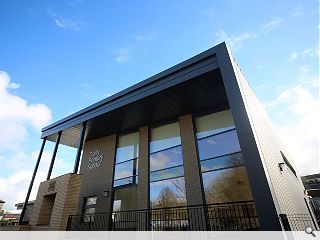 South Ayrshire Council has marked the commencement of classes at the regions newest primary school, replacing three separate structures with a single building.
Dailly Primary
has capacity for 100 pupils in addition to an integrated Early Years centre, providing a state of the art seat of learning for the rural community.
Councillor Margaret Toner, portfolio holder for lifelong learning, said: "This fantastic new building will act as a resource for the whole community, with generations of children standing to benefit from a bright, new school that will transform the standard of education."
Delivered by Morrison Construction to designs by AHR the £3.8m school has been designed to encourage social interaction and outdoor learning.
Pupils got their first taste of the new school on 1 March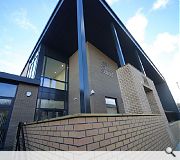 The open plan school incorporates a canteen/gym hall
Back to March 2017