University of Glasgow campus masterplan waved through
February 17 2017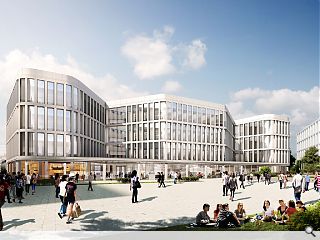 Glasgow City Council has lent its approval to The University of Glasgow to press ahead with an
ambitious campus masterplan
after awarding planning in principle for the former Western Infirmary site.
A first phase of work will see work to demolish the current mathematics building get underway in the spring, followed by the hospital over the summer to allow creation of a new Learning and Teaching Hub; Research Hub; Institute of Health & Wellbeing; Adam Smith Business School and a new College of Arts.
Landscaping and refurbishment works will also take place during this initial rush of activity, including an upgrade of the Joseph Black chemistry building. Five other listed buildings; The Chapel, the Outpatients building, the Macgregor building, the Tennent Institute and the Anderson College, will also be refurbished.
Principal and vice-chancellor professor Anton Muscatelli, commented: "The decision to approve the masterplan is pivotal to allowing us to start this development. An initial financial envelope of around £430m will be spent over the next five years on the first phase of the project.
"It is part of a wider £1bn investment which includes significant spend on refurbishing and improving the existing estate."
In the longer term a second phase of work is expected to commence in 2023 to deliver an engineering hub; Innovation Quarter on Church Street; a chronic diseases research centre and a Social Justice Hub.
The masterplan has been drafted by 7N Architects, Simpson & Brown, Aecom, Arup and LUC.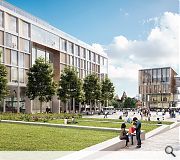 A new public square will offer pedestrian links between Byres Road and Kelvingrove Park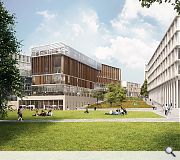 Fingers of accommodation will direct people into the campus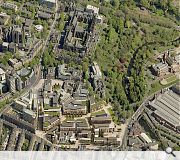 The Boyd Orr and Joseph Black buildings will be refurbished
Back to February 2017