Architect sought to transform Perth City Hall into cultural venue
February 6 2017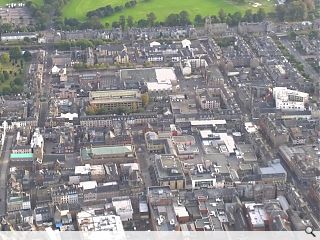 Perth & Kinross Council have launched a hunt to find an architect to lead the rejuvenation of
Perth City Hall
, ending years of doubt as to the buildings future.
Having initially sought to demolish the landmark
the local authority now intends to transform the building into a £20m cultural attraction as part of a bid to be crowned UK City of Culture 2021.
Organised by the RIAS the competition invites architects to apply for the pre-qualifying stage of the competition
before five qualifying architects go on to draw up more detailed proposals as part of the tender process.
Together with a revamped Perth Museum & Art Gallery the attraction will play host to collections and exhibitions from the local area and around the UK, stretching from the kingdom of Alba through to famous sons such as the painter John Duncan Fergusson.
Helen Smout, chief executive of Culture Perth and Kinross, which delivers and develops museum and library services in the region, added: "City Hall and its redesign is a crucial element to the continued development of culture and arts in Perth and Kinross, and to Perth's UK City of Culture bid. Culture Perth and Kinross hopes this competition will attract architects who can help showcase City Hall for what it's going to be – cornerstone of the region's burgeoning cultural scene and a place to showcase our own important collections alongside an exhibition programme of national and international significance."
The successful architect will be confirmed by the end of the year who will then proceed to draw up a final design. Work on this scheme should get underway by early 2019 for completion in early 2021.
A civil engineer, services engineer and principal designer will be appointed directly by hub East Central Scotland from their current supply chain.
Back to February 2017