CCG to deliver new wave of Perth council housing
January 26 2017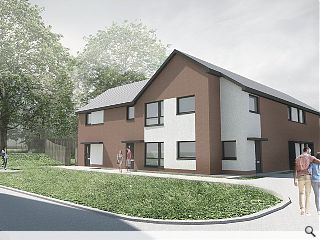 Construction group CCG have been selected by Perth & Kinross Council to deliver a new wave of council housing at three sites around Perth and Scone.
All the homes are due to get underway in February for completion by Autumn 2017 and include eight cottage flats on Glenearn Road and six flats at Nimmo Avenue, Perth, together with a further 20 cottage flats on Birch Avenue, Scone.
CCG director Calum Murray commented: "Our closed panel timber frame system will be delivered to site complete with windows, doors and insulation ensuring efficiencies at site level as well as providing residents with long term savings on their energy bills driven by environmentally efficient properties."
This work will dovetail with delivery of two earlier Perth schemes on behalf of the council at Nimmo Avenue and Cairns Crescent, both of which are scheduled to complete in October 2016.
505 affordable homes have been delivered across Perth and Kinross since 2011 under the council's housing strategy.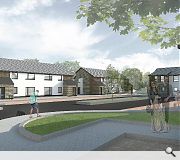 20 cottage flats will also be built in Scone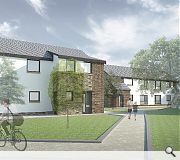 Eight cottage flats on Glenearn Road, Perth, are on their way
Back to January 2017