Delivery of Leith Walk surgery gets underway
December 5 2016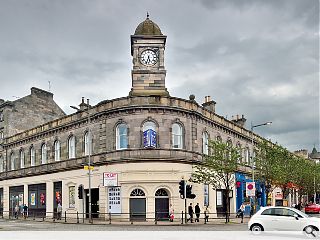 NHS Lothian are progressing work on a £1.17m health centre at Leith Walk, Edinburgh, amalgamating two existing surgeries within the A-listed Leith Central Station.
Scheduled to open in spring 2017 Leith Walk Surgery will carve out a modern treatment area within the A-listed 1903 station, repurposing a grand entrance, clock tower and tiled interiors for its new use.
Rob McCulloch-Graham, chief officer, Edinburgh Health and Social Care Partnership, said: "I'm delighted that we have been able to secure these new premises for Leith Walk Surgery.
"The project will bring a twenty-five per cent increase in patients registered to the surgery. The relocation to a single site and, into a building which has been designed with staff and patients, will result in improved services for local people.
"This project is another great example of partnership working and I'd like to pay particular credit to the partners in Leith Walk Surgery who have remained pragmatic throughout the design and sign-off process."
Some 6,300sq/ft of first floor space will be let out as self-contained office space with its own toilets and kitchen area.
Refurbishment works are being undertaken by Westerwood Development Group.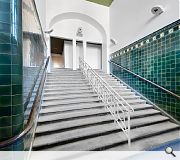 Period features will be retained during the remodelling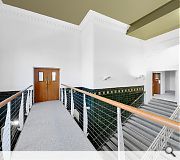 Surplus space will be placed on the commercial rental market
Back to December 2016