£20m Union Terrace Gardens plan goes out to consultation
December 2 2016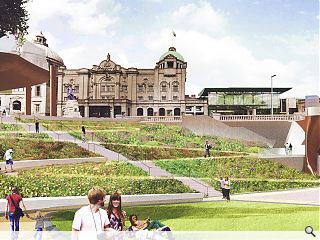 Aberdeen City Council have
launched a public engagement exercise
for their latest plans for Union Terrace Gardens, the latest evolution in a
long line of proposals for the city centre park
.
Prepared by landscape design specialists LDA the £20m plan includes an elevated walkway plugging into Union Street to improve disabled access and transformation of the central lawn into a flexible events space.
Further interventions include a café and entrance plaza opposite His Majesty's Theatre and reinstatement of a staircase rising to Union Street. Separate lift access will also be installed to whisk people to the upper terrace.
Aberdeen City Council leader, Councillor Jenny Laing, commented: "These proposals respect the unique character of the Gardens while making the space more usable for all. I would urge all residents to share their views so the LDA can refine the design and ensure we get the best result for everyone."
LDA have sought to retain as many trees as possible following their interventions, which will include a 'rich' new planting scheme.
Local residents have until 9 December to offer their feedback on the proposals.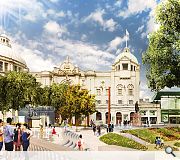 Heritage features such as granite steps, monuments and balustrades will be restored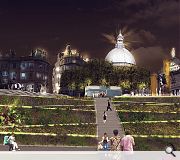 Improved lighting has been specifiedto improve safety and security
Back to December 2016