LUC helm overhaul of Irvine High Street
Send to friend
* Required fields
|
Send to friend
November 30 2016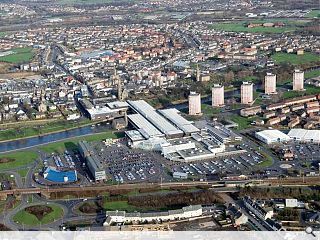 Landscape design specialists LUC have been selected to take the helm of a £3m public realm improvement project on Irvine High Street by North Ayrshire Council.
Extending recent work at the Bridgegate the scheme will see High Street and Bank Street handed a comprehensive makeover along with a series of connecting vennels linking up with east Road car park.
Councillor Alex Gallagher, cabinet member for economy, said: "We have invested in a number of regeneration projects in our town centres including the new
Irvine Leisure Centre – the Portal
; which is nearing completion. The project confirms our commitment to delivering the Irvine Vision as part of an area-wide regeneration initiative based on building a more dynamic, appealing and aspirational town centre."
Joining the design team are Peter Brett Associates, Harley Haddow and Hawthorne Boyle Partnership.
Back to November 2016