Edinburgh youth club unveils corten base
|
Send to friend
November 29 2016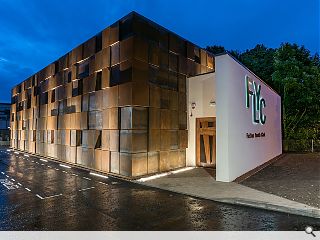 FetLor Youth Club have shown off new purpose built accommodation at Crewe Road South, Edinburgh, following delivery by Hardies, who served as project manager, quantity surveyor on the build.
Over a period of eight months the old facility, a sixties era wooden hut, was demolished and rebuilt with a geometric corten panel front elevation and secondary elevations are finished in off white render.
Hardies project manager Debi Stark commented: "We were delighted to be able to assist FetLor to create a fantastic new facility which is fit for purpose, will exceed all expectations and will be such an asset for years to come. As ever it was a challenge to keep the project team on track to deliver on time and on budget. Now we are all looking forward to the club moving back in and enjoying the facilities. It is such an improvement on the previous building."
"It really was a pleasure working with FetLor and we wish them every success in the future."
The rebuild was designed by James Robertson Architect and costed at £1.5m.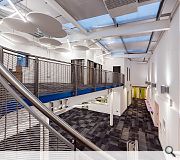 Plans for a natural stone feature wall were ditched to keep costs in check
Back to November 2016