Glasgow stealth home secures planning consent
|
Send to friend
November 16 2016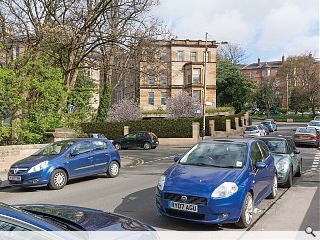 A sunken home in Glasgow's west end has won approval by planning officials, clearing the way for construction to begin on the cameronwebster, MBLA and LCD Architecture scheme on the
corner of Doune Gardens/Belmont Street
.
Approval comes despite 135 objections being lodged by residents and elected officials as well as the pressure group Friends of Glasgow West, who claimed that the project would result in a loss of green space and adversely impact the surrounding conservation area and listed buildings.
Such concerns were dismissed at a hearing of the planning committee however which heard that the site as it currently exists is not designated as green space and there are no plans to re-designate it as such.
It was further noted that the space was never intended to serve as a 'formal piece of streetscape' but rather as a private side garden formerly hidden behind a stone wall and hedge.
An accompanying report prepared by the city's development and regeneration department read: "… the proposal is well informed by townscape and landscape analysis, as well as by careful consideration of analysis of daylight and overlooking impacts. Significant thought has clearly been given to designing the proposed building to minimise its visual impact both from public vantage points and from the surrounding buildings. While the design is contemporary and certainly unusual, it is also thoughtful, innovative, and sympathetic to the site and to the surrounding listed buildings."
The architects stress that the plot will continue to serve as a 'green gateway' post completion with a green wildflower roof and retention of two mature trees.

Image sby Ed Wright Visuals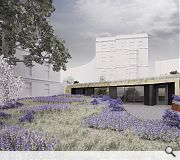 The designers have taken measujres to ensure the home is light and airy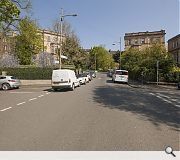 The home adopts a low profile to minimise intrusion on the streetscape
Back to November 2016