Giant £105m build to rent scheme planned for former Strathclyde Police HQ
October 28 2016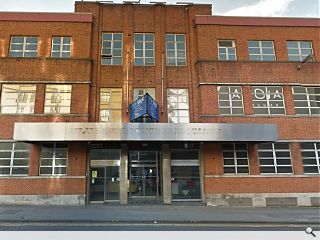 The former headquarters of Strathclyde Police has been earmarked for a giant £105m build to rent development following the force's relocation to
Riverside East, Dalmarnock
- in what is being billed as one of the UK's largest post-Brexit property deals.
Moda Living and Haus Architects have teamed up to draft plans for the prominent Pitt Street complex,
opposite the recently completed Dakota Hotel
, transforming a full city block with 365 apartments and 20,000sq/ft of ground floor cafes, restaurants, workspaces and gardens.
Moda, which has completed the purchase of the site, will retain ownership of the block post-completion whilst renting out properties; organising weekly events and managing facilities to engender a spirit of community amongst those who live there.
This work will see existing structures demolished to enable a 'modern and extensive multi-building development' together with associated public realm enhancements. Upon completion this will play host to a range of accommodation from studios through to three-bedroom apartments.
It will also accommodate a gym, cinema, meeting rooms and residents lounge as well as a rooftop garden and recreation space.
Oscar Brooks, head of acquisitions for Moda, said: "The old Strathclyde Police headquarters is a fantastic site right in the heart of Glasgow, and matches our vision of delivering high-quality housing for rent in city centre locations across the United Kingdom.
"As an investor, developer, owner and operator we are here for the long-term and aim to knit ourselves into the city's fabric. We are excited to be working with Glasgow City Council in delivering high quality homes, which help meet a pressing need for decent rental accommodation."
Moda is currently progressing similar builds in Manchester, Liverpool and Birmingham.
Back to October 2016