Alexandria Passive house opens up to the public
|
Send to friend
September 12 2016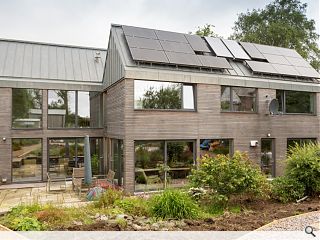 A home in Alexandria, Dunbartonshire, held up as an exemplar of sustainable design is to be opened up to the public as part of a series of 'Green Designs' open doors events organised by the Energy Saving Trust.
Under the initiative locals will be invited by homeowners Mary and Ian Sweetland to look around their home, designed by Joseph Thurrott Architects, whilst obtaining advice about energy efficiency and renewable technology.
In a statement the Energy Saving Trust wrote: "The Sweetlands' 1950's bungalow was draughty and expensive to heat, the concrete floors were starting to disintegrate and the metal windows needed to be replaced. Rather than renovate the house they were inspired to demolish it and build a zero-carbon Passive House in its place. Come along and see how they've transformed how they live and take a peek at the result – a beautiful modern home with a range of green tech that will inspire you!"
The house will be opened on 17 September from 10:00 till 15:00 as part of a series of events throughout the year; including sustainable new builds and renovated historic properties.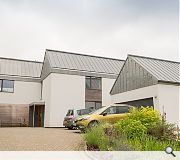 The property replaces an outdated 1950's bungalow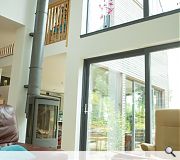 The Sweetlands say their heating and electricity costs have shrunk from £1,600 to £300 since the move
Back to September 2016