Third wave of Maryhill Locks housing unveiled
August 30 2016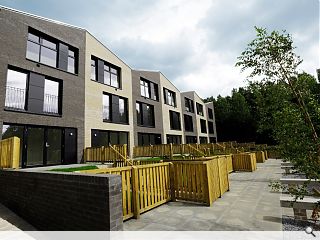 CCG have showcased the first 21 completed homes to emerge from a third phase of construction at The Botany, part of a wider Maryhill Locks master plan.
Built on behalf of Bigg Regeneration to designs by Nord the latest phase comprises
40 private townhouses
surrounded by parkland and west facing private gardens to the rear.
Gary Watt, Bigg Regeneration Project Manager, said: "We're delighted that the first buyers at Maryhill Locks have moved in this month, making a real milestone in the delivery of this 'Transforming Communities' project. With most homes sold by practical completion, everyone at Bigg Regeneration is thrilled with the reaction so far. CCG have been a key part of this success. delivering outstanding quality and customer service at every step along the way, and we look forward to working together on the next phases to come."
Full completion of phase three works is set for February 2017.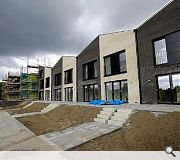 Previous regeneration work has been delivered by Elder + Cannon and Hypostyle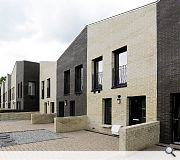 The canalside propoerties are inspired by designs from the continent
Back to August 2016