Dumfries Learning Town takes a step closer to reality
August 3 2016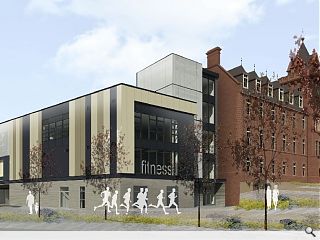 Dumfries & Galloway Council has appointed Graham Construction as its delivery partner for the first three projects to go ahead as part of its Learning Town initiative.
Phase one of the project is valued at £60m and will see
Holmes Miller deliver a new North West Campus
, CRGP take the reins of an
overhaul of St Joseph's College
and Holmes Miller are also taking the lead on a new shared facility called The Bridge.
Enabling works have already been completed at St Joseph's College to allow work to proceed on a £23m refurbishment of the B-listed building and adjoining extension, together with construction of a new build PE block on the site of the current hall.
This extension has been conceived as a long thin structure arranged over three levels, meeting the main building by way of a new stair tower.
Completion of all three projects is expected by March 2018.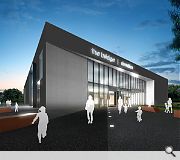 The Bridge is still subject to detailed design work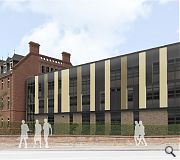 The walls of a pre-existing extension will be reclad to improve appearance and performance
Back to August 2016