CALA dust off 425 Ocean terminal homes
July 27 2016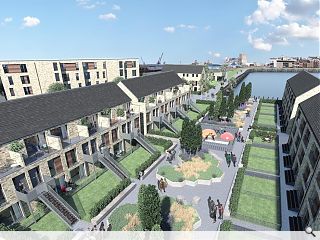 CALA Homes have prepared detailed designs for
425 homes on brownfield land at Ocean Drive, Leith
, comprising a mixture of apartments, colonies-style housing and town homes.
Waterfront Plaza will incorporate a new public space and café overlooking Victoria Dock as well as creating a pedestrian connection from the Shore area to Ocean Terminal.
Craig Lynes, land director at CALA Homes, said: "Leith has been transformed over the past 30 years, however progress has slowed. It is clear that there is a demand for a range of high quality properties to include desirable apartments and family homes in the area.
"This development not only helps address the substantial shortfall in housing that typifies the Edinburgh property market, but it will also provide excellent affordable housing in a project with high quality design appropriate to the waterfront location."
Work could commence on-site by the early part of next year.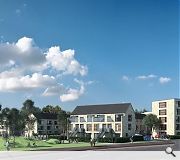 Differing elements of the scheme will be unified through their use of brick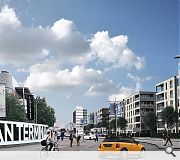 The prominent site has lain dormant since a 2006 residential proposal penned by RMJM fell through
Back to July 2016