Decade-long Aberdeen council home drought ends
July 26 2016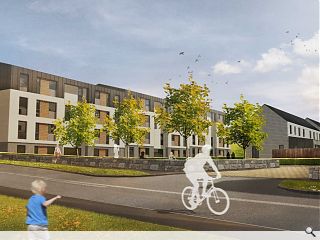 A decade long wait for new council housing in Aberdeen is at an end with the development of 99 properties on the site of a decommissioned school off Smithfield Drive, together with associated infrastructure and landscaping.
Smithfield Primary is being redeveloped over two phases by Chap Construction and William Lippe Architects with the first 12 semi-detached properties set for delivery by May next year.
Project architect Kirsten Will commented: "As a design team, our solution was to create a new residential development which has open areas for recreation and play, houses which are modern and distinctive externally but reflect the context of the area.
"Most importantly, we are buildings homes with a functional and comfortable internal layout which positively respond to the needs of Aberdeen City Council's clients."
Each home is being delivered under a design and build contract with Chap going onto manage the properties on behalf of Aberdeen City Council.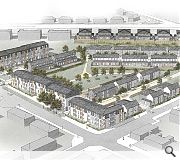 A new footpath will connect to the existing environment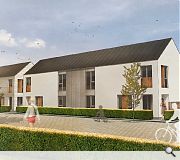 The contemporary homes will be available in a range of sizes to meet local needs
Back to July 2016