Borders Distillery plans power up
|
Send to friend
June 21 2016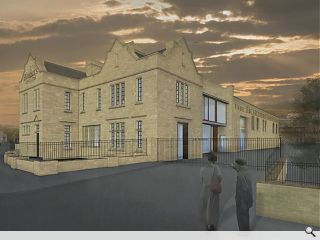 A boom in Scotch whisky production has fired up plans to form a new
Borders Distillery within a Tudor-style power station in Hawick
, Scottish Borders, in what will be the first whisky distillery to operate in the region since 1837.
Situated in the centre of town on the north bank of the Rover Teviot the scheme entails a raft of alterations and extensions to the existing buildings to accommodate the distillery and associated offices and visitor centre.
In their design statement Gray Macpherson Architects wrote: "It is proposed that where the buildings are being kept as existing that they will be maintained and restored as necessary in a sympathetic manner. Where there are new interventions these will be in a contemporary style and bold in character as befits the nature of this handsome industrial building."
This solution will expose copper stills from Commercial Road through large glazed openings with an existing courtyard covered over to form a new entrance.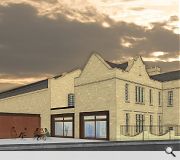 New build insertions will be contemporary in style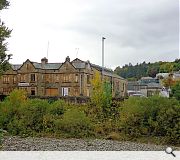 The former power station was built in 1900 and is one of very few examples of Tudor-style architecture in the burgh
Back to June 2016