Cinema & restaurants on the cards for Glasgow's St Enoch Centre
|
Send to friend
June 10 2016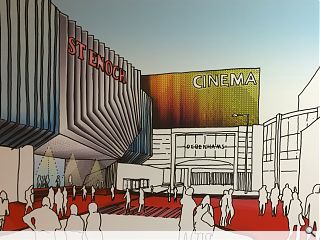 A pre-planning consultation has been launched for the creation of a new cinema and restaurants at the
eastern end of the St Enoch Centre
, Glasgow, in place of the current BHS store.
The mall's majority owner, Blackrock, has commissioned Benoy to draft designs for the leisure-focussed revamp which will open up underutilised space on upper levels with a range of new dining spaces adjunct to the current food court.
Designed to foster an active environment through into the evening this work will broaden the centre's offer to meet current trends toward a mixed shopping environment.
The project will also see associated improvements to entrances and public realm aimed at enhancing linkages through to Argyle Street following
remodelling work to the western end of the centre at St Enoch Square
.
A formal planning application will be submitted later this summer.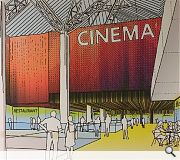 A first floor cinema and restaurants will take the place of the current BHS store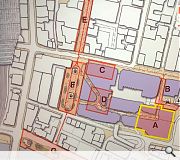 Public realm enhancements will seek to drive connections to the waterfront and Argyle Street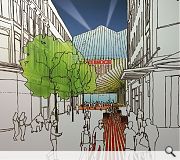 The predicted long-term decline of retail is prompting a push for diversification
Back to June 2016