Banavie viewpoint offers visitors a chance to reflect
June 8 2016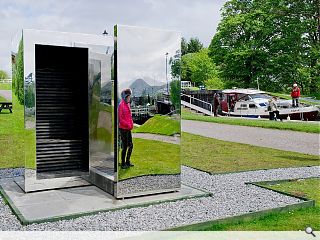 The latest project to complete as part of the Scenic Route's initiative has been unveiled at the Caledonian Canal, Banavie, offering visitors a viewpoint from which to observe a flight of canal locks known as Neptune's Staircase.
Conceived by architecture students Angus Ritchie and Daniel Tyler the wood framed cabin is clad in mirrored stainless steel and sits under the shadow of Ben Nevis.
Incorporating benches Neptune's Mirror is intended to blend into its environment whilst opening up views of the surrounding landscape and will be in-situ throughout the summer.
Helena Huws, architect at Scottish Canals, said: "Set on the longest flight of canal lock gates in Britain and providing fantastic views of the Great Glen, the new viewpoint is the perfect place to sit back, relax, and watch the world – and one or two boats – pass by."
The temporary structure has been built as a travelling counterpart to 'Lookout', a
permanent viewpoint within Loch Lomond & The Trossachs National Park at Loch Voil
.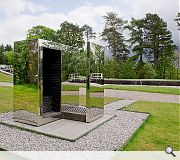 The small cabin will offer passersby a new perspective on the canal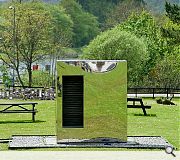 Visitors will be able to put their feet up whilst soaking up the atmosphere
Back to June 2016