Morgan McDonnell helm Merchiston residential conversion
|
Send to friend
May 5 2016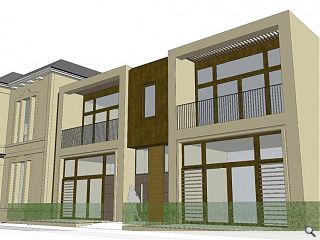 Morgan McDonnell Architects have tabled proposals to
convert and extend a former hotel on Ettrick Road, Merchiston
, to form ten flats.
This work will entail the demolition of later extensions to allow new build elements to be inserted to provide the required floor space whilst remaining subservient to the main building.
Faced with sandstone and brass finished cladding with deep set balconies and full height glazing these additions are intended to augment the architectural character of the district.
In their design statement the architects observed: "By demolishing the poor quality conservatory to the front of the original building and reinstating the principal façade a clarity of expression is informed that is consistent with the considerations of the Merchiston & Greenhill Conservation Area Character Appraisal.
"The removal of the extensions to the sides of the original building presents the opportunity for the inclusion of contemporary, high quality interventions that contribute to the diversity of architectural expression that is evident in the Merchiston area."
To the rear of the property infill timber cladding will be employed whilst period features including a grand entrance hallway and wood paneling will be preserved.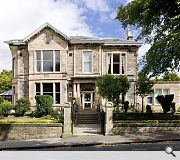 Proposed works aim to be sympathetic to the existing villa and surrounding conservation area
Back to May 2016