GSA study uncovers inadequate ventilation in new build homes
April 26 2016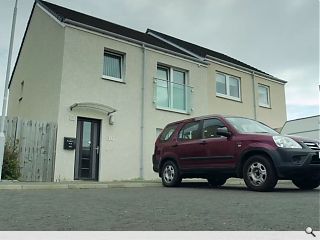 Research conducted by the Glasgow School of Art in conjunction with Hanover Housing Association into the quality of ventilation in new build homes has found that many fail to meet minimum standards for air quality.
As a result of the findings all new build properties must now be fitted with CO2 sensors and a public awareness film has been produced to inform residents of the invisible dangers posed by poor quality air in an effort to dispel widespread public ignorance on the subject.
Professor Tim Sharpe, head of the Mackintosh Environmental Architecture Research Unit, said: "Poor indoor air quality, particularly in bedrooms, is hard for people to detect. "There are clear links between poor ventilation and ill-health so people need to be aware of the build-up of CO2 and other pollutants in their homes and their potential impact on health.
"Modern homes are increasingly airtight and can also contain a great number of pollutants and chemicals, many of which can have serious health effects. It is clear from this research that buildings are simply not well ventilated and this could seriously impact on occupant's health, especially vulnerable people such as those with COPD and asthma."
Residents of 200 properties built to modern air-tightness standards have been studied by MEARU since 2010 with key findings including the fact that 42 per cent of mechanical extract systems fall below current building regulations.
Further results showed that 63 per cent of trickle vents were kept permanently closed and that only 20 per cent of people left their bedroom windows open overnight.
Back to April 2016