Fraser calls for return to direct public sector commissioning in wake of Edinburgh schools fiasco
April 14 2016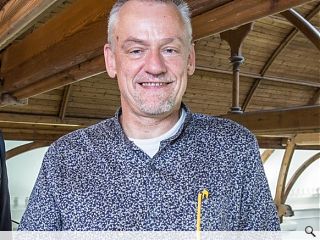 Amidst a flurry of handwringing over historic PPP/PFI contracts, resurfaced following the discovery of
serious structural defects in four Edinburgh schools
, Malcolm Fraser of Halliday Fraser Munro Architects has called for the public sector to return to its role of leading and commissioning public buildings.
Feeling vindicated Fraser, who resigned as deputy chair of Architecture and Design Scotland in 2007 over its failure to investigate public sector procurement practices, warns that a disconnect between the public and those delivering buildings on their behalf has resulted in a failure to prioritise the public's interest.
In a statement given to Urban Realm Fraser wrote: "The Edinburgh schools defect – missing structural ties in brick walls – is so basic that it's extraordinary that it has occurred once, never mind in the four schools now confirmed. Such a failure suggests an extraordinary lack of oversight, and it is noted that many modern contracts lack the checks of having independent, professional architects and engineers inspecting the work."
At heart Fraser blames an ideological fixation on 'fantastically-complex' financial processes above the 'simple task of making good things', arguing that government and local authorities can borrow at preferential rates to private bodies to deliver both quality and value.
Earlier Fraser had taken to the national media to put forward his case, arguing that he wasn't seeking to indulge 'egotistical' architecture but simply 'deliver environments where people learn better.'
Back to April 2016