Dualchas to partner with Reuilf Ramstad on satellite St Kilda visitor centre
March 30 2016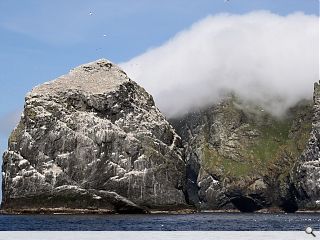 A partnership comprising Dualchas Architects and Reuilf Ramstad Architects of Norway are to collaborate on the design of a St Kilda visitor centre on the Isle of Lewis.
Backed by Highlands and Islands Enterprise and managed by Ionad Hiort, a charitable company, the project will raise awareness of the UNESCO world heritage site through the display of island artefacts and interpretation displays.
Neil Stephen, director of Dualchas, said: "Our connection to the Hebridean islands and experience of development in rural communities on the west of Norway should give us a specific insight into what is required."
"This has to be a true collaboration which gives the wider community of the Western Isles a sense of ownership. With careful thought, ambition and flair, the centre will emerge not only as a celebration of these magical islands but as a world-class hub that is a driver of investment and change."
The proposed centre will also serve as a template for 'remote access' to heritage sites which are too sensitive or inaccessible to host such facilities directly.
A master plan concept is expected to be in place by the end of May.
Back to March 2016