Architectural tourism initiative encourages modern day pilgrimages to places of worship
|
Send to friend
March 29 2016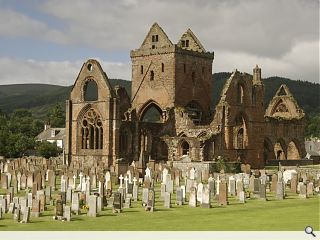 Scotland's Churches Trust is celebrating the rich architectural legacy of the country through a new tourism initiative designed to encourage visitors to retrace the routes of past pilgrims in search of architectural treasures.
Scotland's Pilgrim Journeys
– Routes of Inspiration includes three mapped trails following in the footsteps of St Andrew, St Columba, St Ninian and St Mungo. Along the way interesting churches and other religious sites will be mapped out for travelers.
Amongst the highlights of the routes are Morenish Chapel with a stained glass window created by Tiffany of New York, the Anglo Saxon Ruthwell Cross which contains what is thought to be the oldest surviving English poetry text and Fortingall Parish Church, home of the 5,000 year old Fortingall Yew.
John Graham of Scotland's Churches Trust said: "Our Routes of inspiration initiative is about enabling far more people to discover and experience Scotland's plethora of stunning sacred buildings and the history and heritage that surround them and to connect the country's past and present together in a meaningful way.
"The routes traverse some of the most secluded parts of our country and unveil the history and the beauty of many of the churches along the way."
Each route is designed to be navigated by car with areas suitable for walking and cycling also highlighted.
Sweetheart Abbey image copyright of HES
Back to March 2016