Tenants prayers answered by Anniesland Methodist Church
|
Send to friend
February 18 2016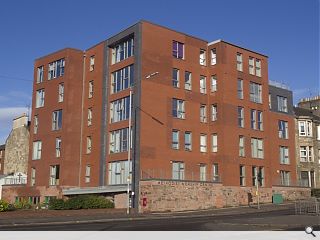 Sanctuary Housing have completed a £2.7m redevelopment of a former church hall in Anniesland, Glasgow, to provide 24 flats and two roof gardens in addition to a new hall for the religious group.
The
Sutcliffe Road
site has been given over exclusively to tenants aged 55 and over in five floors of accommodation above a ground level congregation space.
Reverend Andrew Baker, of Anniesland Methodist Church, remarked: "Our new home enables us to worship safely in the dry and better serves the local community.
"While the memories made in the old building will never be forgotten, our new home offers possibilities the old one never could."
The new build has been designed by Organic Architects following demolition of the unlisted historic hall which the church could no longer afford to run.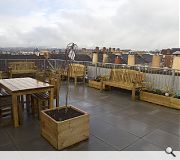 Residents will have access to two shared roof terraces
Back to February 2016