Helensburgh's Hermitage Park to stand as testament to Gareth Hoskins
January 18 2016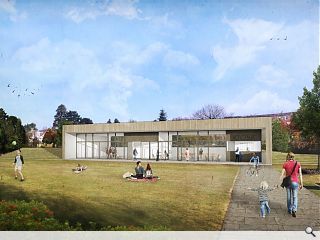 Argyll & Bute Council is to dedicate Helensburgh's Hermitage Park to Gareth Hoskins in a
tribute to the late architect
following the award of a
£2.3m Heritage Lottery grant
.
Hoskins and Gillespies had worked closely with the Friends of Hermitage Park, a group of community volunteers, to restore the only urban park in Argyll & Bute to its former splendour, with emphasis placed on the remains of Milling Mill - which led directly to the town's formation.
Grant funding will go toward a new pavilion designed by Hoskins Architects, restoration of an A-listed war memorial, Japanese garden and wishing well - in addition to a new sports facility and children's play area.
A council spokesperson confirmed to Urban Realm that funding for the project had now been secured and will now go out to tender, with a view to construction starting in the autumn for an official opening in summer 2018. Discussions are still ongoing as to what form any dedication might take.
Hoskins had championed a range of causes in the town; including plans for a new
submarine centre
and
redeveloped pier head
.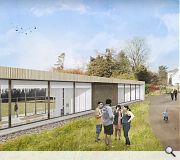 Trees, footpaths and planting will be reinstated as part of the work
Back to January 2016