Scottish National Gallery expansion plan finalised
January 8 2016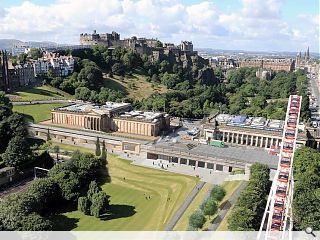 Hoskins Architects have submitted a planning application for a series of
extensive extensions and alterations
to the
Scottish National Gallery, Edinburgh
.
This will see an unloved 1970's extension reconfigured to improve access from the Mound precinct and Weston Link and increase gallery space as well as a new garden facing plinth elevation to express the extension to the city.
A chamfered façade of honey coloured sandstone has thus been chosen to frame key views with a rusticated inclined base connecting with the Weston link at ground level with a unifying stone entablature handrail above. Between the two sections of plinth a large picture window will be inserted which will serve as the central hub of the project as the point at which new routes and paths will radiate from.
In a summary of their scheme the architects noted: "The proposed architectural interventions to this nationally significant building are limited, primarily by the existing topography of the site, but also by the Gallery's desire that the original buildings remain the uncontested set piece within the townscape.
"The key concern has been to work with the existing interventions on the site, referencing the context to re-inforce the unity of the stone plinth and creating a suitable contemporary outward looking expression for Scotland's Art Gallery to the Gardens and City. There is to be no manifestation of this externally on the original Playfair buildings and works internally are to areas which have already had significant historical intervention and are judged to be of limited historical significance."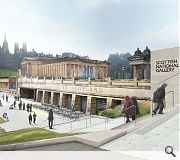 Princes Street Gardens will be enhanced by new pathways and landscaping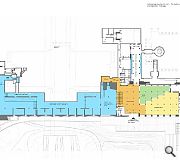 The new space will be given over to a display of Scottish art
Back to January 2016