Glen Coe's Kings House Hotel in line for a makeover
January 7 2016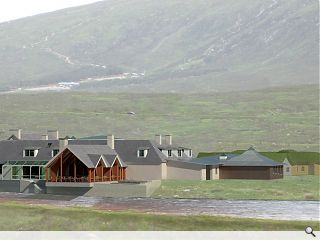 Benjamin Tindall Architects have submitted plans to revitalise
Glencoe's Kings House Hotel
, refurbishing the historic inn whilst demolishing later additions to create a new hotel wing and hostel accommodation.
Black Corries Estate plan to increase the number of bedrooms from 45 to 80 whist upgrading public spaces and retaining key elements such as the popular Climbers' Bar.
Architect Ben Tindall commented: "Externally the design fits well into the landscape and incorporates a wing of turf-roofed bedrooms. Internally, a wide variety of spaces will provide high quality facilities which capture the views and allows the retention of the Climber's Bar. The dining room's dramatic views are enhanced by cantilevering the structure over the River Etive. Ten superb bedrooms on the first floor, including the King and Queen rooms, enjoy the incredible views that Kings House affords."
It is hoped to have the new hostel open prior to the summer season with the hotel remaining open throughout the development work.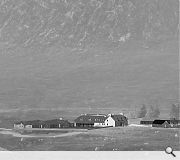 Later 1960s extensions will be torn down to make room for the extension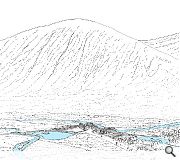 The hotel has long been a popular haunt with hill walkers
Back to January 2016