Trump threatens to walk away from UK investments amidst travel ban debate
January 7 2016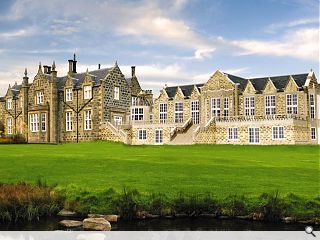 Outspoken US presidential candidate Donald Trump has threatened to pull the plug on £700m of investment at his golf estates if the government bans him from entering the UK.
The billionaire property developer turned politician claims to be planning investments worth
£200m at Turnberry
and
£500m in Aberdeenshire
but is prepared to scrap these 'immediately' alongside any other potential investment in the event of travel restrictions being imposed.
In a statement the Trump Organisation said: "Westminster would create a dangerous precedent and send a terrible message to the world that the United Kingdom opposes free speech and has no interest in attracting inward investment.
"This would also alienate the many millions of United States citizens who wholeheartedly support Mr Trump and have made him the forerunner by far in the 2016 presidential election."
The ruckus follows an online petition started by campaigners angered by Trump's pledge to temporarily halt all Muslim immigration to the US should he become president.
A final decision on whether or not to impose restrictions rests with home secretary Theresa May.
Back to January 2016