RGU student wins civic architecture award for Torry tower
|
Send to friend
November 3 2015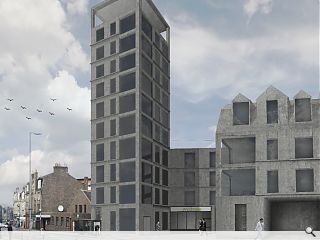 A fourth year student at Robert Gordon University's Scott Sutherland School of Architecture and Built Environment has been awarded the City of Aberdeen Medal for Civic Architecture for his plans for a landmark tower in Torry.
Daniel Whitelaw responded to this year's brief with a mixed use multi-storey building on a brown field site, hosting sheltered flats, a medical centre, a police station and a supermarket.
Whitelaw commented: "I decided that a better visual link needed to be made between the city centre of Aberdeen and Victoria Road so as to draw more people into Torry and help improve the retail of the area in general. I decided that the best approach to doing this was by building tall.
"I created a 10 storey section that had a cultural centre at the top to utilise the views from the top of the building. This space could also be hired out as a luxury space for events. The second part to the design was to create a break along Victoria Road itself, to create a better public space and provide an enticing entrance to the pathway at the back."
Conrad Wiedermann, stage 3 architecture design studio leader added: "The award for the scheme by the Council was well deserved and shows that the planning department is interested to see innovative solutions to the problems the city and especially Torry is facing."
Sophie Perrot, James Dalley and Calum Ward received certificates of commendations for their proposals.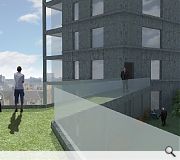 The tower aims to form a visual link with the rest of the city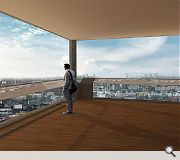 Whitelaw's design stood out
Back to November 2015