Apex Hotels unveil first Glasgow venue
October 30 2015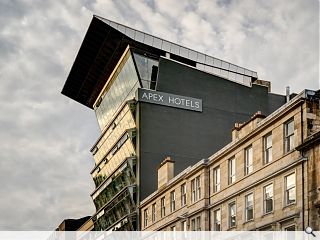 Ian Springford Architects have completed a £2m refurbishment of the former Marks Hotel on Bath Street, Glasgow, on behalf of Apex Hotels.
This work entailed the refurbishment of all 103 rooms, public areas, bar and restaurant to four star standard in addition to external fabric repairs and an upgrade of building services.
Springford, who is also chairman of Apex Hotels, said: "We have been looking for the right opportunity to expand into Glasgow for some time. In terms of size and location, the Bath Street property is an ideal fit for Apex Hotels and is a very welcome addition to our growing portfolio."
Apex Hotels has a portfolio of nine UK locations, principally in London and Edinburgh.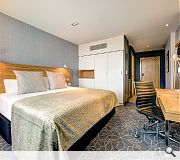 All public and private spaces have been given a full refresh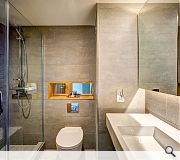 marks Hotel was built by gm+ad architects in 2002
Back to October 2015