Chapelton community centre throws open its doors
October 29 2015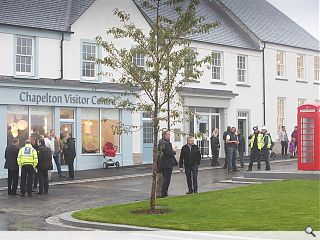 A visitor and neighbourhood centre has been officially opened within the
Aberdeenshire new town of Chapelton
, serving as a community hub at the heart of the development on Hume Square.
Designed by Brooks Murray Architects it is the latest landmark for the development following the opening of a nursery school and the first on-site businesses including a dentist and café.
The provost of Aberdeenshire said: "The square will be at the heart of Chapelton and businesses have been keen to be part of this exciting new town. It is also fitting that the Nursery was one of the first businesses to open as young people will shape the future of this town and ensure it becomes a thriving new sustainable community."
There are currently 44 occupied homes within the development with a further 20 expected to be handed over by the end of the year. When fully built out the estate will play host to 4,045 homes.
Back to October 2015