Graeme Massie & Sutherland Hussey Harris jointly shortlisted for Antwerp public square
October 13 2015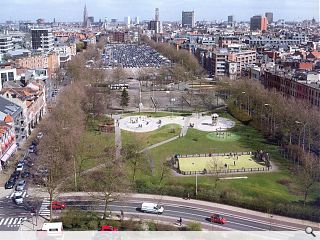 Graeme Massie Architects and Sutherland Hussey Harris have been jointly shortlisted along with AECOM for the redevelopment of a series of infilled city centre docks in Antwerp, Belgium.
Gedempte Zuiderdokken comprises three former 19th century docks infilled in 1969 since when the space has largely been given over to a car park and sports and play facilities.
With a brief to create a high quality public space Antwerp City Council is seeking design solutions for the 1000m by 100m open space by re-using and re-ordering the spaces within.
Four other teams have been shortlisted for the work; namely Georges Descombes / ADR architects; Agence TER / WIT architecten; COBE / BRUT and InsideOutside.
A final submission is due on 11 January 2016.
Back to October 2015