Latest shortlisted Scenic Routes entrants named
September 17 2015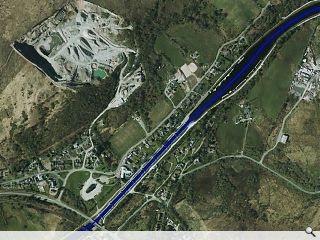 Eleven entrants have been shortlisted for the
third round of the Scottish Scenic Routes design competition
, which will introduce three architectural interventions at Banavie, Fort William, along with two sites within the Cairngorms National Park at the Devil's Elbow and Tomintoul.
At Banavie three teams have been shortlisted with Benni Allan going head to head with a proposal by Angus Ritchie & Daniel Tyler and a separate scheme by Fergus Davis.
Over at Devil's Elbow four groups are in the running; namely Ben Weir; Daniel Smith & Philip Zoechbaur; Matthew Gibbs, Daniel Sweeting & Joseph Chilvers (OHF Studio) and Ruairidh C. Moir (BARD).
Lastly, at Tomintoul, a further four hopefuls have been selected with Sharon Chatterton & Ross Melbourne going up against designs by Antonis Papamichael, Ryan Cook & Jamie Irving; Angus Ritchie & Daniel Tyler and Alex Scott-Whitby & Michael Eleftheriou (Scott-Whitby Studio).
A total of 72 proposals were submitted for the sites with final judging set to take place at the end of the month with the winners being named on 30 September.
Each shortlisted participant will be given £1,000 as well as advice on cost, delivery, landscape and structural design to ensure their schemes are deliverable, with a promise that the winning work will be under construction by 31 March 2016.
No images are available due to the anonymity requirements of the judging process.
Back to September 2015