Burgeoning demand sparks renewed interest in Leith hotel
July 24 2015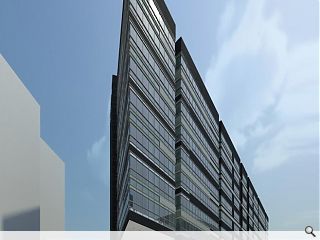 Concept images detailing the potential for a new hotel opposite Ocean Terminal in Leith have been released, showcasing a 10-storey angular block on vacant ground adjacent to the Scottish Government's Victoria Quay office space.
Plans for Ocean Point Hotel first emerged in 2009 with a 250-bed hotel scheme and corresponding conference facilities before the impact. It has now been resurrected amidst an upturn in commercial interest.
Chris Dougray, director at Dougray Smith, said: "The commercial property market is strong – as strong as it has been since 2006. Edinburgh in particular is attracting a lot of interest from developers, investors and end users, such as hotels. There are perhaps 20 unsatisfied hotel requirements for Edinburgh at present.

"The site has the benefit of good transport connections into Edinburgh and overlooks the water. It also has the potential to be developed with height, which can be difficult in central Edinburgh."
A hotel operator is currently being sought for the site with agents reporting a number of enquiries.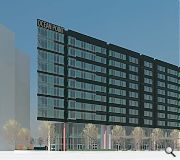 The hotel design is indicative only at this stage
Back to July 2015