Campbeltown Grammar School given all-clear
June 29 2015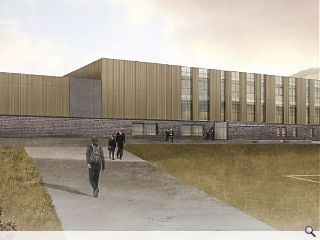 Argyll & Bute Council has given the go-ahead to build a
Ryder designed grammar school in Campbeltown
, replacing existing facilities dating back to the 1960s.
Built on the same site as the existing school the project will see a three storey 'superblock' built a solid plinth of dark toned concrete blockwork with earthen metal panel work above.
In their design statement Ryder noted: "Given the positioning of the school building on a site with no traditional street pattern, buildings that 'grow' from their landscape setting and individual agricultural structures set into the Scottish west coast landscape have provided a rich source of design inspiration."
Delivered by hub North Scotland the project will accommodate up to 500 pupils when it opens its doors in September 2017.
Upon completion the existing school will be demolished, a process that should conclude by April 2018.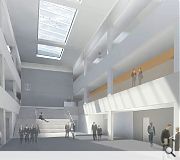 An internal atriuam would sit at the heart of the school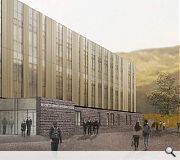 Ryder have taken inspiration from surrounding hills and moorland for their build
Back to June 2015