Dennistoun office scheme goes in for planning
June 12 2015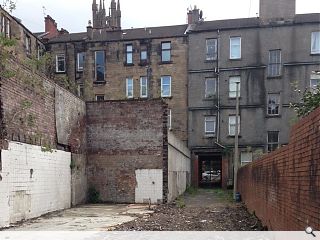 John Lamb Architect has submitted plans to erect an
office building on Whitehill Street Lane
, Dennistoun, on the site of a former industrial unit in a tenement backcourt.
This calls for the creation of a two storey building abutting an existing retaining wall with on-site parking and access, replacing a previous application to build a house on the land.
In their design statement the architect noted: "It is proposed to finish the building with a mixture of white render and timber cladding while the roof will be finished in profiled metal cladding. The fenestration will be south facing, overlooking the access lane and at a sufficient distance from the rear of the flats to the south to avoid any overlooking/privacy issues."
Site clearance work has already been completed.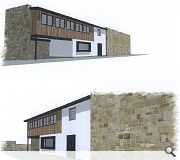 The two storey block will be accessed from land owned by the applicant
Back to June 2015