Design sought for 2016 themed Year of Innovation, Architecture & Design logo
June 12 2015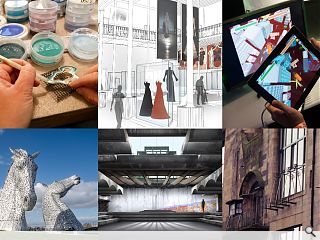 Young creatives are being asked to flex their design muscles on a 2016 themed logo to represent Scotland's Year of Innovation, Architecture & Design.
VisitScotland are organising a competition to find the best logo design, with £3,000 on offer to the winner to finance materials, tools or activities to support their professional development.
Mike Cantlay, chairman of VisitScotland, said: "This is a fantastic opportunity for a young creative mind to show their vision and skills to the world. Scotland has a rich history in innovation, architecture and design and we will be looking for an exciting logo which reflects this. The themed years have been a huge success and the Year of Innovation, Architecture and Design will capture the imagination of visitors from all over the world."
Entries are
invited from anyone aged between 16 and 25
whos is currently resident in Scotland and must be received no later than 12 July.
Back to June 2015