Scotstoun residents warn 230ft chimney doesn't stack up
May 13 2015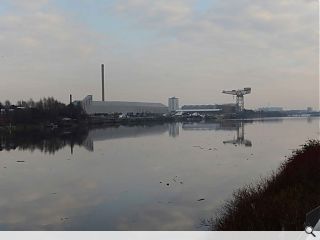 Scotstoun residents are up in arms over plans to build a
230ft high chimney in the South Street area of the city
which is set to loom over the surrounding area.
An application filed by WH Malcolm calls for creation of an energy recovery plant on the site of an existing recycling facility which would see waste incinerated to generate electricity for the National Grid.
Locals worried about potential health implications arising from burning 120,000 tonnes of waste every year have objected to the Barton Willmore penned plans however.
Amongst over 500 objectors to the scheme was Christine Morrison who wrote: "The expansion of this waste recycling facility, in particular the very high chimney, would cause much loss of amenity for local residents, and those who work in the area. It would also be a health hazard to vulnerable individuals."
WH Malcolm assert that the plant will only emit 'cleaned emissions' following a process of filtration and that the proposal is 'in keeping with the character of the industrial zone along the River Clyde'.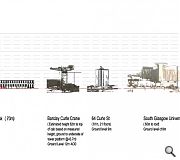 The 70m tall chimmney will be taller than nearby tower blocks but will fall short of the science tower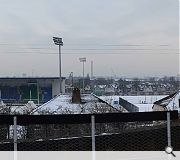 The new plant will dominate the area
Back to May 2015